Tropic Fish Sea Salt 3*6.7kg/carton HZY015
Tropic Fish Sea Salt 3*6.7kg/carton HZY015
info@aquaseasalt.com
+86-0532-83889306
Product Description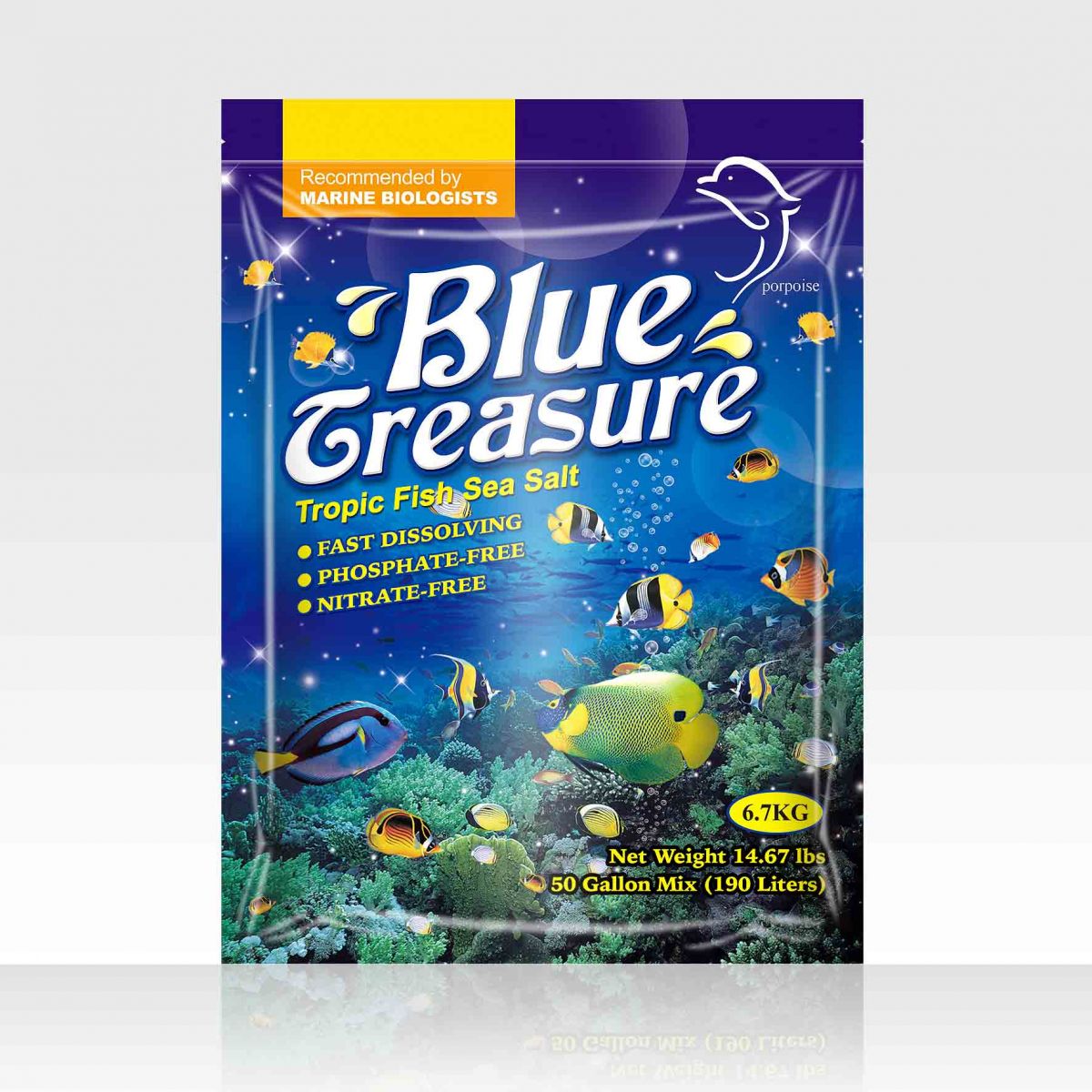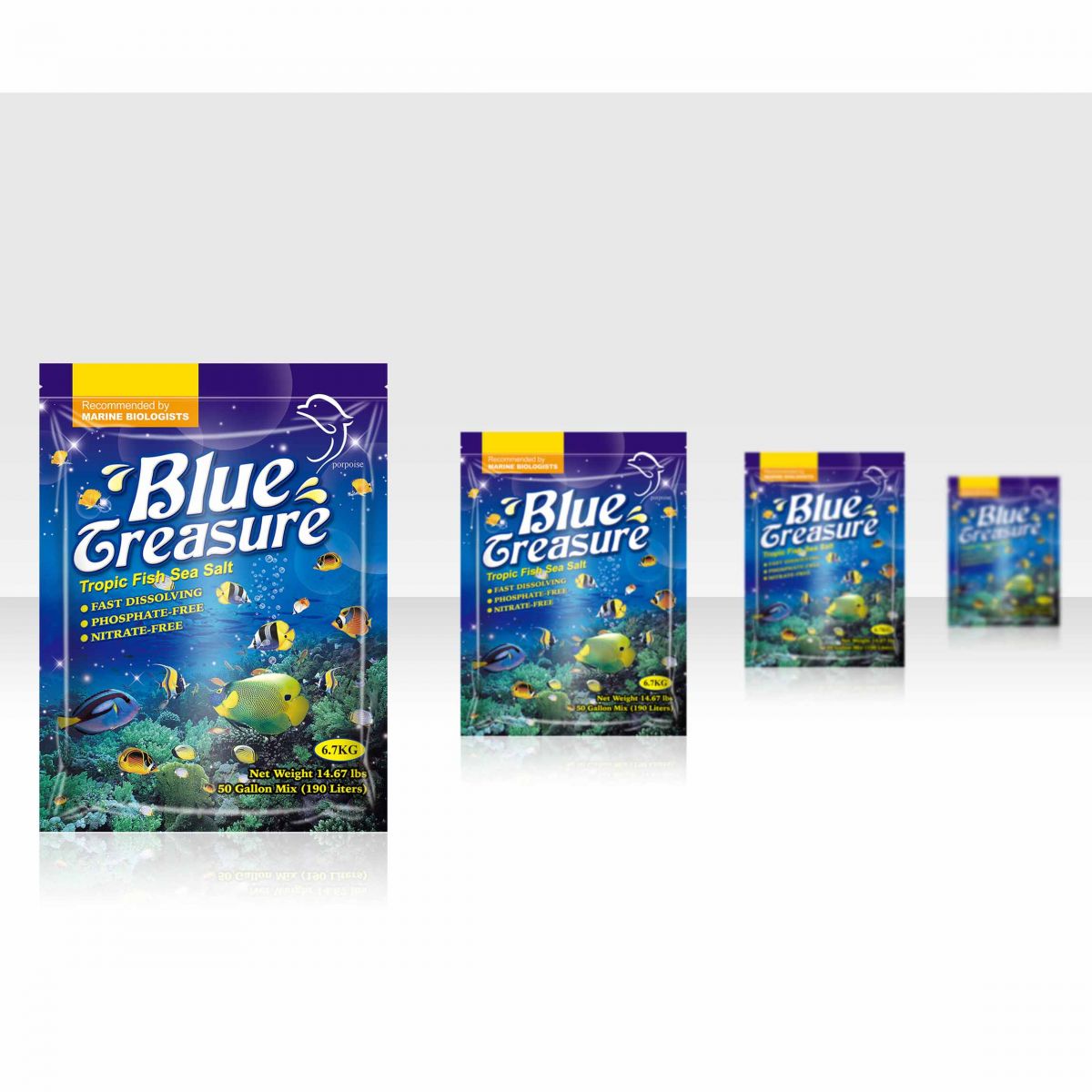 Tropic Fish Sea Salt 3*6.7kg/carton HZY015
The Tropic Fish Sea Salt is suitable for growth and breeding of all tropical saltwater fish and other marine ornamental creatures. It's the ideal product for household saltwater aquarium tanks and other big aquariums systems.
The raw materials of all series Blue Treasure synthetic sea salts are selected from pure, food grade and contain all kinds of trace elements which found in nature seawater, as well as some other special vitamins and protective colloids. Blue Treasure sea salt has a distinct effect for improving immune function of marine living organisms.
Mainly Trace Elements of Tropic Fish Sea Salt:
Item

Tropic Fish Sea Salt

Natural Sea Water

(S=35‰)

(S=35‰)

d(t=24℃)

1.025

1.026

pH

8.15

7.8~8.5

KH

9

7~9

Na+(mg/L)

9630

9600

Mg2+(mg/L)

1300

1240

K+ (mg/L)

350

326

Ca2+(mg/L)

350

343

Sr2+(mg/L)

6.8

6.86

Rb2+(mg/L)

0.09

0.1

Fe(mg/L)

0.1

0.01

Li+(mg/L)

0.15

0.14

Cl-(mg/L)

17300

17000

SO42-(mg/L)

2280

2273

Br-(mg/L)

30

56

F-(mg/L)

0.7

1.1

B(mg/L)

4.2

3.94
It also contains other mineral trace elements including, manganese(Mn), barium(Ba), selenium(Se), fluoride(F), zinc(Zn), aluminum(Al), nickel(Ni), cesium(Cs), cobalt(Co), vanadium(V) ,iodine (I), molybdenum(Mo), uranium (U), titanium (Ti), antimony(Sb), tungsten(W), germanium(Ge), silver(Ag),bismuth(Bi),gallium(Ga), zirconium(Zr), tin(Sn)and water-soluble B1, B12, etc..
It does not contain any harmful elements and nutritive elements, such as nitrate(NO3), phosphate(PO4), and silicate(Si), etc..
Blue Treasure sea salt has a strict quality control process during manufacturing, fine grain structures, and drying state. It dissolves rapidly, and the resulting synthetic saltwater very clearly.
The Tropic Fish Sea Salt can enhance the absorptive capacity of the marine living organisms, improve their physique, and maintains the ideal buffer capacity and stable pH. It is particularly suitable for sensitive marine aquarium husbandry and cultivation.
The Blue Treasure sea salts are used for many years in public aquariums, zoos, and scientific institutions around the world.
Directions for use:
Use 6.7 kg of Blue Treasure Tropic Fish Sea Salt mix with 50 gallon(190 Litres) of fresh water(RO water recommended) until the salt completely dissolved. At a temperature of 23-25℃/73-77℉, the specific gravity of the saltwater should range from 1.024 to 1.026.
A weekly, partial water change, replacing 10﹪of the total water volume with saltwater prepared with Blue Treasure Tropic Fish Sea Salt, will help to maintain the water quality that your live marine organism need for good health.
You may also be interested in the following product(s)