Supply Marine salt products with high quality and good price
2012-08-10 16:32:00
Qingdao Sea-Salt Aquarium Technology Co., Ltd. is a professional marine salt products manufacturer and supplier in China, we export Marine salt with about 5 years experience, at present we have good cooperation with our clients from more than 20 countries, such like Europe, North America, Australia, etc.. Considering the quality, the price, the delivery time, and the service, we have gained positive reputation from our clients.
Here we would like to introduce one of our main products to you, it is a kind of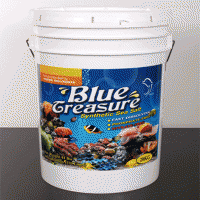 Marine salt, also named Stone Coral Sea Salt, Blue Treasure SPS Salt. The Marine salt is 100% eco products, consisted of High level Calcium, Magnesium and other elements. Blue Treasure SPS (Stone Coral) Salt is further purified based on Blue Treasure Reef Sea Salt. The new formula of Blue Treasure SPS (Stone Coral) Sea Salt is specialized in developing for the growth and breed of SPS (Stone Coral). It is specially formulated with required levels of calcium, magnesium, strontium and other essential trace elements of natural sea water. Also, more Ca, Mg, K and other trace minerals are supplemented so that can keep the enough essential elements to SPS durable keep and breeding. Only can meet the requirements of keeping and breeding of SPS through change the saltwater mixed by Blue Treasure Sea Salt.
It produced with very strict producing process accordance with ISO9001:2008 system. Unlike other evaporated industrial salt, the sodium chloride of Blue Treasure Salt is purified from pure, non-pollution underground brine. It is very rare in the underground brine sources in the world, except Bohai Bay and Huanghai Bay rich this kind of underground brine. In addition to this, the Blue Treasure Sea Salt get the formula after many experts research of Ocean University of China, since 1996 year. Blue Treasure Sea Salt makes use of the good natural sources and scientific research condition to offer best quality sea salt to the world. The Ca, Mg, K level of Blue Treasure Stoney Coral Marine salt can achieve 430ppm、1450ppm and 400ppm.
Besides, our company set up a modern factory base in Guangzhou in 2007, purchased advanced production equipment and analysis instruments, hired synthetic seawater production researchers and aquatic breeding staff to form a synthetic seawater research, development and application technique service system. The sea salts for growth of various sea creatures are produced according to their characteristics in aquaculture and users' freshwater features.
All in all, in Spain market, we offer high-quality products, reasonable price, prompt delivery time, considerate service, if any items are of interest to you, please refer to more info about the Marine salt, or send enquiry to us without hesitation.