Export tropical sea salt products for America
2012-06-15 15:58:12
Qingdao Sea-Salt Aquarium Technology Co., Ltd. is a professional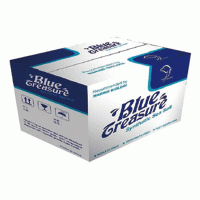 tropical sea salt products manufacturer and supplier in China, we export tropical sea salt with about 5 years experience, at present we have good cooperation with our clients from more than 20 countries, such like Europe, North America, Australia, etc.. Considering the quality, the price, the delivery time, and the service, we have gained positive reputation from our clients.
The tropical sea salt is suitable for growth and reproduction of all tropical ornamental sea fishes and other ornamental sea creatures. It is the ideal product for aquariums and household saltwater aquariums. It can enhance the absorptive capacity of the marine living organisms, improve their physique, and maintains the ideal buffer capacity and stable PH. The tropical sea salt is particularly suitable for sensitive marine aquarium husbandry and cultivation. It does not contain any harmful elements and nutritive elements, such as nitrate (NO3), phosphate (PO4), and silicate(Si), etc..
Besides, our company set up a modern factory base in Guangzhou in 2007, purchased advanced production equipment and analysis instruments, hired synthetic seawater production researchers and aquatic breeding staff to form a synthetic seawater research, development and application technique service system. The sea salts for growth of various sea creatures are produced according to their characteristics in aquaculture and users' freshwater features.
All in all, in America market, we offer high-quality products, reasonable price, prompt delivery time, considerate service, if any items are of interest to you, please refer to more info about the tropical sea salt, or send enquiryto us without hesitation.